Projects
Winchcombe Street
Cheltenham, Gloucestershire
Residential
Winner of the Cheltenham Civic Award for the 'best building restoration'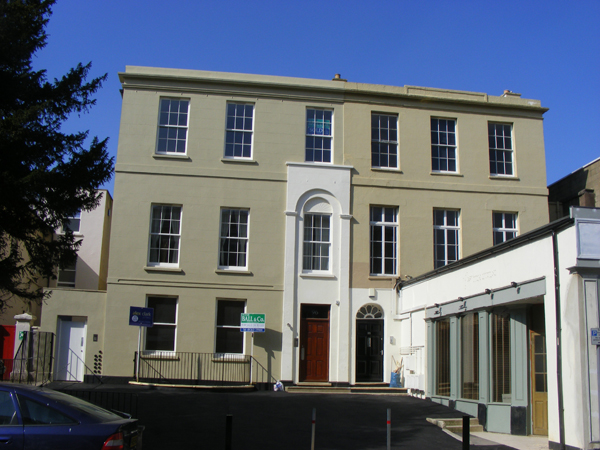 This was a conversion of and extension to a building in the centre of Cheltenham that had been derelict for many years, forming ten 1 and 2 bed contemporary apartments and a commercial unit with a shared courtyard in the centre of the site.
The existing buildings were demolished other than the basement, ground and part of the first floor of the front part of the original house. The construction of this part is highly insulated timber frame with a rendered blockwork external skin.
The main building was built up to three storeys to match the adjoining building, and an area previously used as a garage was transformed into a two-storey extension. The external treatment to the front of the building is in the traditional Cheltenham classic style with new sash windows and a new cornice was cast at roof level.
The new parts facing the mews are more contemporary in appearance with large glazed French doors with railing overlooking the mews.
The conversion of 96 Winchcombe Street won the Cheltenham Civic Award in 2009 for best building restoration.
Winner of the Cheltenham Civic Award for the 'best building restoration'
Project details
Client
TADCL (Gloucestershire) Ltd
Start date
2007
Completion date
2009
Gross Internal Floor Area
600sqm
Construction cost
£750,000
Project partners
TADCL Construction Ltd
E&M West
Broadhursts