Projects
May Lane
Dursley, Gloucestershire
Residential
New build low energy family home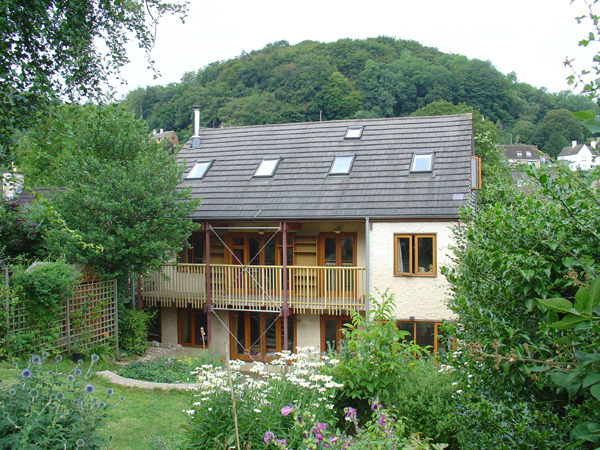 The design is based on a simple centre-ridge roof which we "carved" to create deep overhangs to the front and rear. This created a protected entrance bridge to the front with shaded balconies and decking to the rear. The house is deceptively large and is effectively on 4 storeys with an attic and a basement the complete size of the house footprint.
The structure comprises of a timber frame insulated with Warmcel (recycled newspaper insulation) and the house is clad in lime render and oak boarding.
Due to the orientation of the house, there is little glazing on the North and West sides with the majority on the East. This configuration decreased the summer overheating from solar gain. The interior continues the "carving" theme with open plan double and triple height spaces and an exposed timber framework. This created a light and airy interior with rooflight penetrating the full height of the house which significantly increased the amount of light entering the house – a reaction and response to the often dark boxiness of typical Cotswold cottages.
New build low energy family home
Project details
Client
Private client
Start date
November 1998
Completion date
June 1999
Gross Internal Floor Area
110sqm
Construction cost
£125,000